Product image 1
Product image 2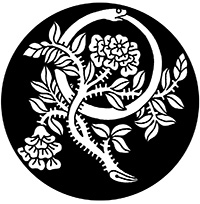 "XIV - Temperance"
The Major Arcana Tarot Flash - Sebastian Domaschke
Transformation entails the risk of falling, but now help is offered by the hero's spiritual guide. It is all up the Fool, whether he will accept it, or decline either out of pride or fear. Help consists in the discovery of temperance: not to abstain from something (death), yet letting go and not holding on to something; not to avoid something, yet not getting dependent on something (devil).
There's neither good or evil, but rather the extent of things. The dose makes the poison.
High Quality Giclée-Print on Hahnemühle William Turner 190 gsm Digital FineArt Aquarelle paper
30 x 40 cm, unframed