Product image 1
Product image 2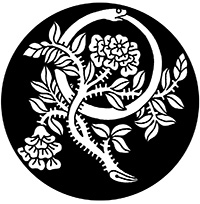 "XII - The Hanged Man"
The Major Arcana Tarot Flash - Sebastian Domaschke

Understandingly, our hero desperately refuses to set forth on this journey into the realm of shades. He therefore will be forced by destiny to start back. Living in fear of shadow and death, he gets himself hanged and like that becomes a dead man walking.
This Tarot card especially symbolizes the crisis in the middle of our life, but also issues based on the three primal fears: The fear of destruction, the fear of desolate loneliness and the fear of losing one's mind trying to answer the essential question of life. onscious.
Giclée-Print on Hahnemühle William Turner 190 gsm
30 x 40 cm, unframed