Product image 1
Product image 2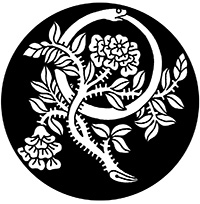 "V - The Hierophant" 
Sebastian Domaschke - The Major Arcana Tarot Flash 
The Hierophant's aim is to properly educate and prepare the Fool for his later life, including everything he will have to encounter in the future. He teaches the conscious perception of the visible and evident world, symbolized by the extended fingers. As well as the perception of the invisible and transcendental world, symbolized by the angled fingers. The fifth finger represents the quintessence of this particular doctrine, the inevitable acceptance of both worlds.
High Quality Giclée-Print on Hahnemühle William Turner 190 gsm Digital FineArt Aquarelle paper
30 x 40 cm, unframed